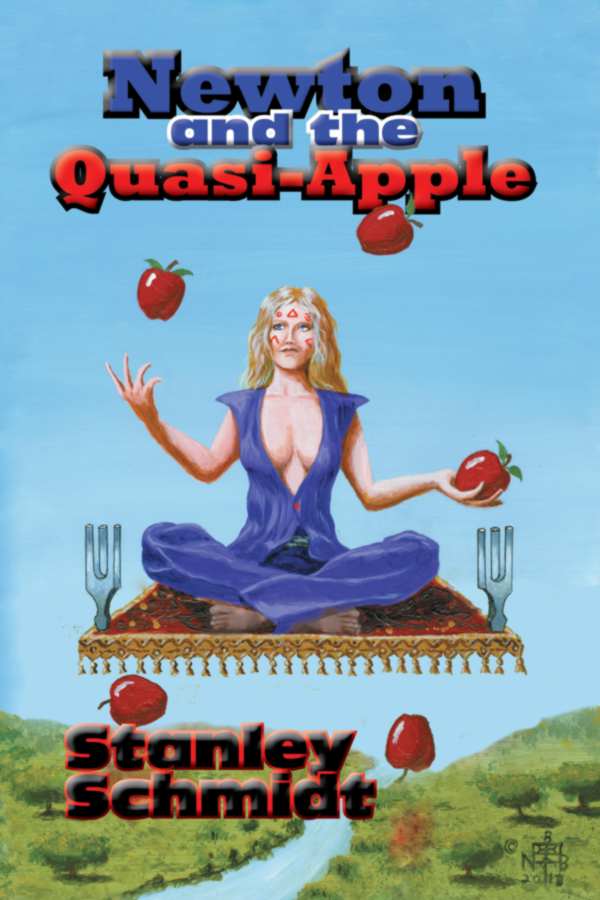 Click on the book cover to view a larger version.



Newton and the Quasi-Apple by Stanley Schmidt

---

Product Code: 0970971133
Price: $14.00
196 Pages
Trade Paperback


Classic Science Fiction by the editor of ANALOG.What if Newton was wrong -- or just seemed to be wrong? What if visitors from an advanced civilization accidentally made it seem as if the Three Laws of Motion didn't work as advertised -- and thus got Newton in very serious trouble with the authorities? And what if that was just the start of the trouble?

'. . . An alien genius has just discovered the three laws of motions-and landed in hot water with his nation's established church because of them. This threat to set off his world's scientific revolution happens just as visiting Earthfolk are using quasimatter objects, products that don't behave according to the three laws of motion. Church hierarchs notice this and belittle the would-be Newton. . . . as nice a piece of work as anyone in the field has done.'
-Harry Turtledove
'A hard-sf exploration in physics . . . raising questions as to what kinds of knowledge are helpful-and when. . . . Throughout his career . . . [Stanley Schmidt] has written clear-cut tales within which nest solvable problems, and in the telling of which cogently argued hard-sf concepts are given fair play.'
-The Encyclopedia of Science Fiction
'Science Fiction at its intriguing and thought-provoking best.'
--Ben Bova





Print Edition Sales Links

You may order the print edition of Newton and the Quasi-Apple from FoxAcre Press, or from most major online booksellers. The links below will take you directly to the order links for this title.

These links will open in new browser windows.
---
If you're having problems with your order, e-mail us at foxinfo@foxacre.com.