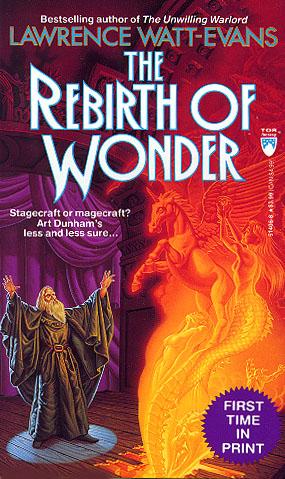 Click on the book cover to view a larger version.



The Rebirth of Wonder by Lawrence Watt-Evans

---

Product Code: AS0002
Price: $3.95
Mass Market Paperback


An odd-looking troupe rents Art Durham's small theater -- and perform something besides theatrics.

They don't want an audience for their rehearsals. They don't want technical help. They don't seem to rehearse from a script. And there's a door in the basement that Art can't remember having seen before. A door that leads to somewhere else... Bonus! Includes the novella The Final Folly of Captain Dancy.




---
If you're having problems with your order, e-mail us at foxinfo@foxacre.com.