Celestial Debris

by
Lawrence Watt-Evans

0-9709711-4-1
$17.50 264 pages
6x9 inch
trade paperback

Lawrence Watt-Evans delivers a never-before-published story collection. These tales of science fiction and fantasy stories are written with all the wit and imagination that earned Watt-Evans a Hugo. Includes introductions for each story, written especially for this collection.
Order Celestial Debris from these Online Booksellers
To learn more about Lawrence Watt-Evans, and learn
about the other titles of his published by FoxAcre, visit his Author Page.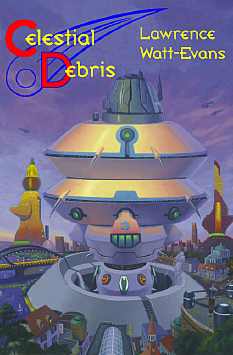 cover art by Eric Wilkerson
Click on the cover to see a larger version.