Dragon Weather
By Lawrence Watt-Evans
Arlian had never left his home village on the Smoking Mountain. The stony ground, jagged peaks, and black glass were all he had ever known of life. and though he dream of travel and adventure, he knew in his heart that he would probably never leave. But then the Dragon Weather came, with incredible heat, oppressive humidity, dark, angry clouds -- and dragons. Dragons who destroyed everyone and everything -- except Arlian. He survives, only to be sold into slavery. Seven years later, he escapes -- and vows to exact retribution from all who have wronged him
$26.95
author's stock
To order one copy of DRAGON WEATHER from FoxAcre's online web store and view your shopping cart, click here!
To learn more about Lawrence Watt-Evans, and learn
about the other titles of his published by FoxAcre, visit his Author Page.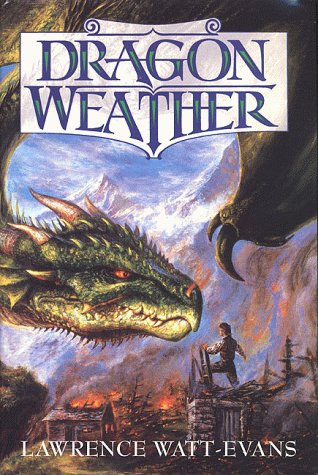 To view a larger version of the cover, click on the image above.