Tweedlioop

by
Stanley Schmidt

0-9709711-2-5
$13.50 192 pages
6x9 inch
trade paperback
Question: When is a squirrel not a squirrel? Answer: When it's a most unexpected form of alien visitor. Stanley Schmidt's tale of First Contact will make you smile -- and make you think. Includes a new afterword by the author.
Order from your favorite online bookseller...

... or jump to Ordering Information for information on how to order by fax with a credit card, or via U.S. mail with check, credit card, or mail order.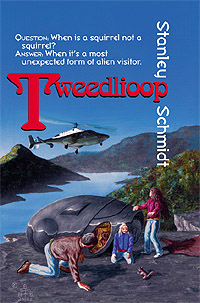 cover art by N. Taylor Blanchard
Click on the cover to see a larger version.